TRADESMAN TRAILERS GOLD COAST & BRISBANE
Builders Trailers for Sale 
If you are looking for the best builders trailers on the Gold Coast and Brisbane, trust the team at Australia Pacific Trailers. We manufacture and sell high quality, Australian made builders trailers to fit every tradesman.  
We have been manufacturing and selling painted and aluminium builders trailers for over a decade. We understand that builders and tradesmen need quality, durable and reliable trailers to perform their jobs.  
We customise our tradesman trailers Brisbane to suit the job it is intended for. When you choose Australia Pacific Trailers, you don't have to settle for a cookie cutter trailer; you get to custom design one that meets your exact requirements. 
Safe and Secure Builders Trailers 
If you are a tradesman who is looking for a builders trailer, you are likely concerned about the safety and security of your equipment. Your tools and equipment are your bread and butter; it is vital that they are safe, secure and protected.  
We offer a variety of security features that help to ensure that your investments are safe. From slide out drawers to false doors, we offer the custom features you need.  
We also know that quick and easy access to your tools is an important factor when considering a builders trailer for sale, so we make our trailers convenient for you. We are happy to add in additional access doors, toolboxes, and shelving to make storing and accessing your tools and equipment a breeze. 
.
TRAILER SIZES
– Duel Axle
– Single Axle
DECK SIZES
 8FT(2400MM)
 9FT(2700MM)
10ft (3000MM)
LOAD RATINGS
LOAD RATING RANGE
 2000KG GVM
2800KG GVM
2900KG GVM
3200KG GVM
3500KG GVM
4000KG GVM
4500KG GVM
BRAKE SYSTEMS
BREAKING SYSTEM RANGE
Unbraked
Override mechanical brakes
Electric brakes
DESIGN & FINISH
DESIGNS
TABLE TOP
300-1200mm SIDES
CAGES- 300MM-2000MM
CUSTOM MANUFACTURED RAMPS
CUSTOM LADDER RACKS
COMPRESSOR DOORS
SLIDE AWAY DRAWS
FALSE FLOOR
FINISHES
Painted (choice on colour)
FULLY Aluminium
WHY CHOOSE US?
Our highly educated and qualified team at Australia Pacific Trailers engineer, design and manufacture a unique product. Our diverse and extensive range of trailers allows you to choose a perfect trailer. And you'll even have the luxury to design your trailer new and have it made to the right specs. Our approach at Australia Pacific Trailers embraces (quality, values and safety) to deliver a superior product. All our trailers a manufactured to conform to stringent Australia design and regulations (ADR) and Australian Safety Standards (AS) which places safety and optimum performance as our priority.
I have been using the guys from Australian Pacific Trailers for 2 years.  My trailers have never let me down and are still towing like brand new, If I could give them more than 5 stars I would. Can't wait to pick up my next trailer!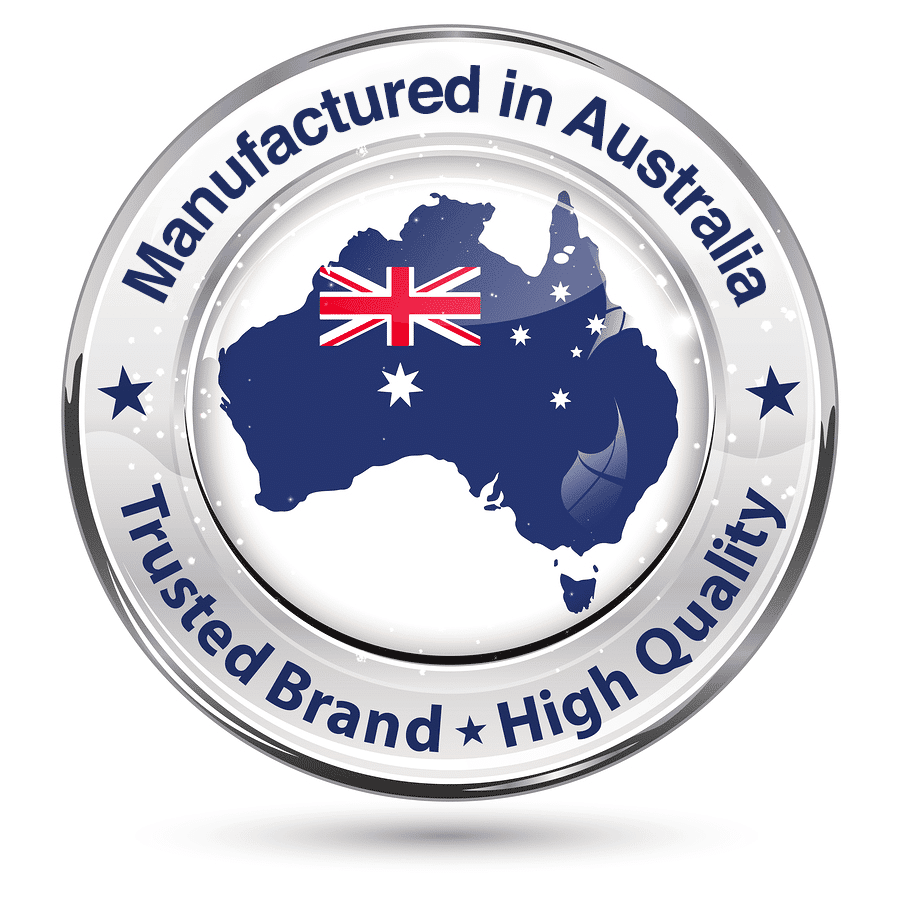 The Best Tradesman Trailers in Brisbane 
Here at Australia Pacific Trailers, we truly offer the best tradesman trailers in Brisbane. From our state of the art manufacturing facility to our dedication to using only Australian made materials, you are guaranteed to receive a high quality and durable builders trailer when you choose us.  
We offer a wide range of sizes and styles to choose from, with both dual and single axle options. You can select an 8, 9, or 10-foot box for your trailer, depending on your needs.  
We also offer the option of adding brakes to your builder's trailers to add an additional safety measure. We custom weld each of our trailers, never bolting them onto the chassis.  
Each of our trailers comes equipped with new tires, rims and LED lights for optimal safety. We care about our trailers and the customers who purchase them. We not only build them to last, but we also equip them with safety measures and equipment that comply with state regulations and keep you safe.  
Custom Designs  
While we have many standard option builders trailers to choose from, we also offer the opportunity to fully customise your trailer with all the bells and whistles you desire.  
Need a cage or ladder racks? No problem. Want extra tool storage? We've got you covered there too. 
We work hard to accommodate the needs of our customers. If you want to design your perfect tradesman trailer, give us a call or stop into our factory to consult with one of our dedicated team members who can walk you through the process.  
NEED A CUSTOM CAR TRAILER?
If you need a specific custom-made car trailer then contact us today to discuss. We can handle any build requiremnets and manufacture in for you.