CUSTOM TRAILERS GOLD COAST & BRISBANE
Custom Trailers: If you have specific trailer needs, you may feel frustrated and overwhelmed in a sea of cookie cutter trailers that don't tailor to your custom needs.  
At Australia Pacific Trailers, we believe you should never have to compromise on your specific trailer requirements. We design and manufacture custom trailers to your exact specifications and needs.  
With a dedication to superior quality and craftsmanship, using only the highest quality Australian sourced materials, you would be hard pressed to find a better manufacturer of custom built trailers on the Gold Coast. 
Custom Made Trailers 
We take your trailer design and needs and make it come to life-FAST!  
There are many reasons why you may need a custom-made trailer; from extra storage requirements, sleeping quarters, specific job duties or hauling unusual cargo. Luckily, the experienced team at Australia Pacific Trailers can handle it all.  
No matter what your specific trailer needs are, chances are we can handle it. We work closely with you to determine precisely what you need and how to best incorporate it into a custom trailer tailored to you.
CUSTOM MADE CAR TRAILERS
THE CUSTOMER NEEDED A 15FT FLAT DECK CAR TRAILER TANDEM.
Here is what we did:
* Extended drawbar
* 2x Slide away underbody ramps
* Checker plate floor
* Checker plate guards
* Checker plate side steps
* Square solid axle
* Mechanical override brakes
* Brake Handle
* Heavy duty suspension
* 4x Brand New Light Truck Tyres ( not second hand)
* 4x Brand New Rims ( not second hand)
* Waterproof and dustproof, modern plug and play quality led lights
* 7 pin flat plug
* Safety chain- 2x8mm
* 2000kg- gvm
* Heavy Duty Tie down points
CUSTOM MADE BUILDER TRAILERS
AUSTRALIAN MADE 10X5 HEAVY DUTY TANDEM BUILDER TRAILER/MULTI-PURPOSE
100X50X3MM RHS DRAWBAR
2.5MM CHECKER PLATE FLOOR
CHECKER PLATE GUARDS
CHECKER PLATE SIDE STEPS
40MM SQUARE SOLID AXLE
HEAVY DUTY ROCKER SUSPENSION
MECHANICAL OVERRIDE BRAKES & BRAKE HANDLE
4 BRAND NEW LIGHT TRUCK TYRES ( NO EXTRA COST!)
4 BRAND NEW SHINY WHITE RIMS ( NO EXTRA COST!)
WATERPROOF & DUST PROOF PLUG & PLAY MODERN & QUALITY LED LIGHTS ( NO EXTRA COST)
7 PIN FLAT PLUG
GVM: 2000KG
SAFETY CHAIN- 2X8MM
2X SWING OUT DOORS WITH LOCKABLE T-LOCKS ON EACH DOOR
3x HEAVY DUTY LADDER RACKS
CUSTOM TIPPER TRAILERS
AUSTRALIA PACIFIC TRAILERS.
BRAND NEW 10X7 3 WAY HYDRAULIC TIPPER TABLE TOP
UNIQUE PRODUCT FROM AUSTRALIA PACIFIC TRAILERS!
TRAILER SPECS-
* 10FT X 7FT ( 3000MM X 2150MM)
* TABLE TOP
* UNDER BODY AJUSTABLE RAMPS.
* GVM 4000KG
* 12″ LAND CRUISER DOUBLE ELECTRIC BRAKES.
* 60MM SOLID SQUARE AXLES X2
* 9 LEAF SHARING LOAD SUSPENSION (ROCKER)
* BRAND NEW 6 STUD LANDCRUISER TYRES AND RIMS 225/75/15.
* BREAK AWAY CONTROLLER SYSTEM FITTED TO THE TRAILER.
* 4 STAGE HYRDRAULIC RAM
* 3 WAY TIPPING
* REMOVABLE SIDES  (FOR EASY LOADING AND UNLOADING.)
* TIE DOWN RAILS
* INDUSTRIAL ZINC PHOSPHATE PRIMER
* INDUSTRIAL ENEMAL PAINT
* LED PLUG AND PLAY LIGHTS, DUST PROOF WATER PROOF ( 5 YEARS WARRANTY)
* 12 MONTHS STRUCTUAL WARRANTY.
AUSTRALIA PACIFIC TRAILERS CARRFULLY DESIGN AND CONSTRUCT OUR TRAILERS NOT ONLY TO COMPLY WITH AUSTRALIAN STANDARDS BUT EXCEED BEYOND THEM. AUSTRALIA PACIFIC TRAILERS OFFERS CUSTOMERS AN OPPORTUNITY TO DESIGN YOUR OWN TRAILER TO YOUR SPECIFICATION AND WE WILL MANUFACTURE IT.
I had been looking for a good heavy duty car trailer for 2 years, but all I could find was Chinese made and every single one I looked at was terrible quality.  The welds 'oh sorry I mean tacks',  were just held together and that was only 20% of the trailer the rest was bolted together without washers. I found Australia Pacific Trailers on gumtree as I'm from Port Macquarie. And from start to finish on my new car trailer I've never been so pleased in all my life with the Australian quality and workmanship these guys showed –  HIGHLY RECOMMEND.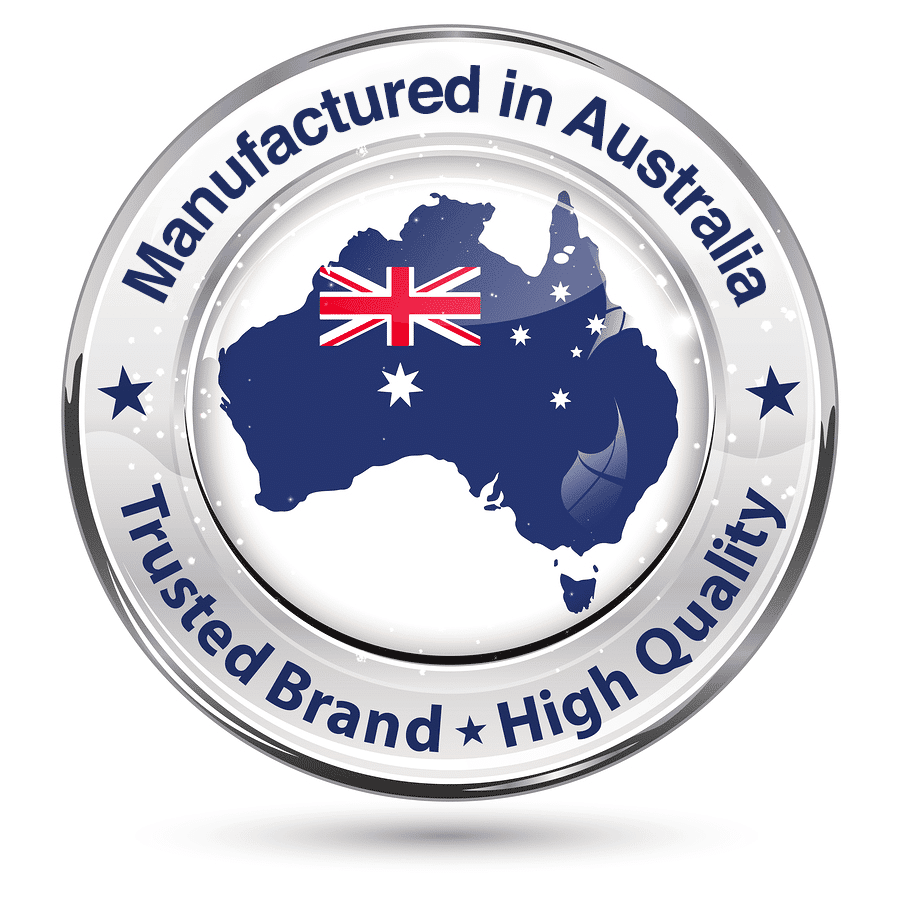 Safe, Reliable and Built to Last  
All our custom made trailers are 100% compliant with the strict Australian design and safety standards. We make sure that your trailer is safe and road ready.  
Every one of our trailers are constructed from only the highest quality Austrian steel and are welded to precision. We build our custom trailers Brisbane to last and withstand even the most robust use and conditions.  
Whether you choose a standard made trailer, or go down the custom route, you can ensure that your trailer is made from sturdy materials that are built to last for years to come.  
Don't take chances with sub-par trailer manufactures who use inferior materials sourced from other countries in an attempt to save a few bucks. Trust the quality and reliability of Australian made custom trailers from Australia Pacific Trailers.  
Fast Delivery…  
When it comes to custom trailers Gold Coast, buying directly from the manufacturer is the quickest way to get your trailer. We manufacture your custom trailer and get it to you in a matter of days! 
We manufacture all our trailers in our Gold Coast factory with speed and precision. Don't waste time ordering your custom trailer from a third party company who has to wait on the manufacturer to design and build, buy directly from us and save time, money and frustration.  
Quality, Custom Options  
Using 100% Australian materials, we take pride in constructing the most robust, most reliable trailers on the market.  
Every custom trailer can be ordered with the extras and styling considerations that you require. Some of the most common options we offer include:  
-Toolboxes

 

-Custom cages

 

-Front gates

 

-Rear stands

 

-Canopies

 

-Swing tailgate

 

-Braking options

 

-Manual tilt system

 

-Gas bottle holders

 

-Spare wheel

 

-Extra storage

 

-Sleeping quarters

 

-Jockey wheels

 

-Ladder Racks

 

-Slide away ramps

 

-Off-road conversion kits

 

-and much more!

 
If you have a specific requirement for your trailer, give us a call today to discuss your needs with the custom–built trailers specialists at Australia Pacific Trailers today.  
NEED A CUSTOM CAR TRAILER?
If you need a specific custom-made car trailer then contact us today to discuss. We can handle any build requiremnets and manufacture in for you.